Are You Ready For Results Like These?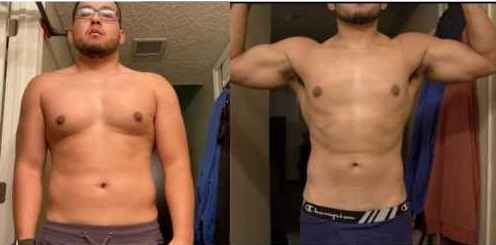 This Was My Most Recent Transformation of 2020
This was my most recent cut in 2020 where I went from 210 lbs to 190 lbs. It happened during COVID-19 shutdowns and I still managed to get through it. In the LEAN Program, I teach you how to deal with unforeseen events, lunches, activities, and hwo to break through plateaus.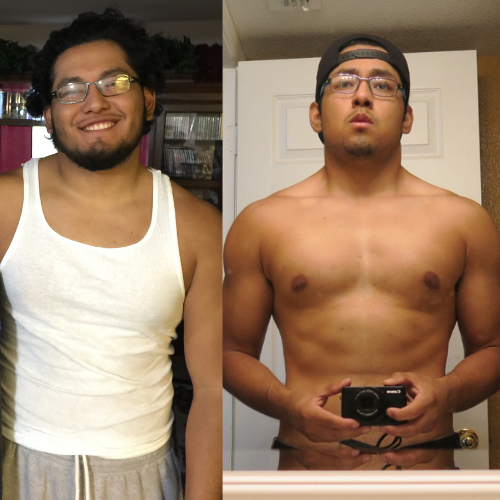 My First Transformation - I Lost 50 lbs!
This was after 2 years of failing to lose weight by following crash diet after crash diet. I started following the principles in my LEAN program and the weight came off!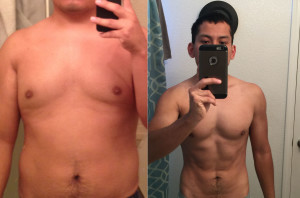 This is My Brother's 80 lb. Transformation
He lost over 80 lbs. by following the contents in my course! He still follows the same principles taught in my LEAN program today.
Why The Fitness Industry Wants You To Fail...
Yes, you read that right.
They want YOU to fail.
Why?
Because they know that if you fail, you will stumble upon different, shiny diets and programs and supplements in hopes to get more money from you.
I'm sure you've seen the countless number of Fitness Influencers on Instagram.
They are always promoting the new fit "tea" or "smoothie" to help you lose weight.
It's all B.S.
They know it too and they know that people will fall for it and that they will make loads of commissions because of it.
It's hard to find good people in the industry that actually want you to succeed.
Well, I'm here to tell you that I want you to succeed.
I want this program to be the LAST one you buy!
I'm not saying I'm the leanest or fittest guy in the industry.
Far from it.
For years, I've been perfecting my craft and I believe I have cracked the code for building an amazing physique, not matter where you are starting from.
With that being said, I want to show you the most common fat loss mistakes and why they don't work!
6 FAT LOSS MYTHS (& WHY THEY DON'T WORK)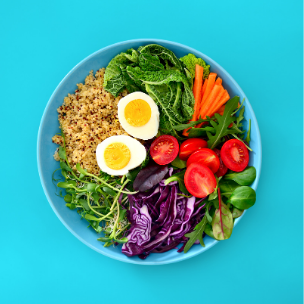 🚫Clean Eating🚫
I don't care if you eat broccoli and celery all day. If you are not in a calorie deficit, then you will never lose weight.
It's not about what foods you eat, it's about HOW much food you eat when it comes to weight loss.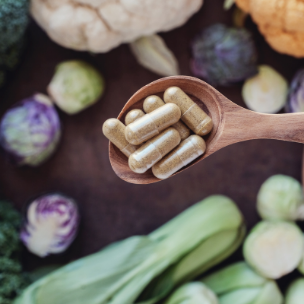 🚫Fat Burners🚫
I used to spend hundreds of $$$ on supplements that promised to help me lose fat faster. The problem is that, like with the first myth, it doesn't matter how "good" the fat burner is if you're not in a calorie deficit.
I do take fat burners while cutting and you can too but just know it won't do anything unless you're in a deficit.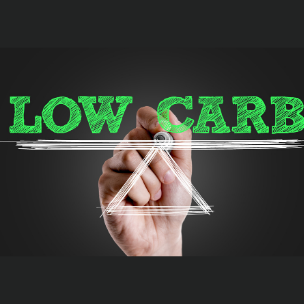 🚫Low-Carb Approach🚫
This and a VERY low-calorie approach are just not required to lose weight. If you think that you have to give up carbs to lose weight, you're mistaken.
It's not your fault most likely. It's this garbage fitness industry that's lead you to believe this. I used to believe e this too and it did help me a little bit, but eventually, I just gained the weight back. It's just not the right approach.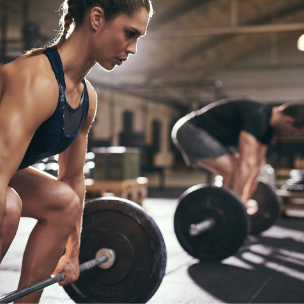 🚫NO Science-Based
Workouts🚫
If you're like me when I started, then you're likely following a workout routine by a "Natural" fitness influencer (back when I started, it was just magazines, but now it's Instagram).
You see a lot of these programs around and they seem good, however, they either have WAY too much volume or are just ineffective and the influencer is on drugs.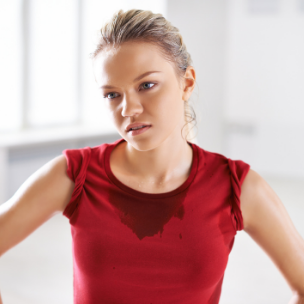 🚫Doing TOO Much
Cardio🚫
Cardio helps with increasing your calorie deficit, however TOO much cardio is counterintuitive.
If you do too much, you can lose a lot of muscle mass and look WORSE as a result! That is why training with weights will be your main priority rather than cardio when training for fat loss.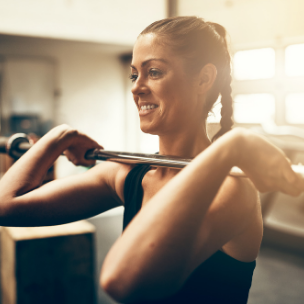 🚫NOT Lifting Heavy
And Little Rest🚫
If you use light weights and high-reps while trying to lose fat, then you will not see optimal results. Sure, you'll see some, but not the best. You need to stimulate your muscles with heavy enough weight to grow/maintain your muscle and strength while cutting.
With heavier weights, however, you will need to rest longer too. Don't make the mistake of using short rest times for higher calorie burn. This approach is backwards.
As you can see, the fitness industry wants you to fail.
They don't want you to know these myths so they can make more money.
Well, if these are myths, then what's the truth?
By making these mistakes for YEARS myself, I know what works and what doesn't when it comes to getting lean.
What I'm going to share with you is going to put you light years ahead of your local gym-goers.
Let me introduce you to...
The LEAN Program
The Proven System for Melting Off Fat and Getting Lean Without Giving Up Your Favorite Foods, or Sanity... Guaranteed!
Look, I'm guilty of following unsustainable diets for the better part two years.
Knowing what I know now about the fitness industry, I decided to create a system to help men and women get lean, all without giving up your favorite foods!
I'm NOT going to tell you to:
❌ Eat clean or follow a crash diet...
❌ Follow a crazy, complicated program that will leave you drained...
❌ Take required supplements to lose fat faster...
No, I'm not going to do any of that.
If you're actually looking to be healthy and lean for life (and not just for one summer), then you need to follow a diet that allows for that.
By following the LEAN Program, you DON'T have to:
eliminate carbs
eliminate fats
eliminate rice
eliminate butter
eliminate ANYTHING.
Instead, I took everything I learned from my 2 years of fat loss mistakes, my hundreds of hours of research, and also my experience from helping hundreds of others and put it all into a program that you can use to get lean.
The LEAN Program is a step by step science-based program that will walk you, step by step, through the entire process of lean. I answer every question in the course about fat loss that you've had and it doesn't require you to read a textbook or be a certified nutritionist.
Here's everything that's included in the program: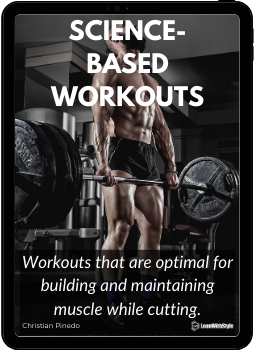 Use this block to showcase testimonials, features, categories, or more. Each column has its own individual text field. You can also leave the text blank to have it display nothing and just showcase an image.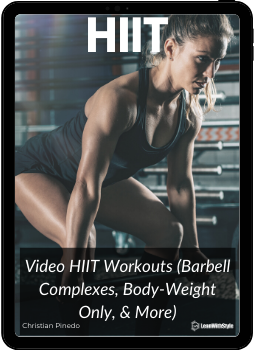 Exam
Use this block to showcase testimonials, features, categories, or more. Each column has its own individual text field. You can aeave the text blank to have it display nothing and just showcase an imag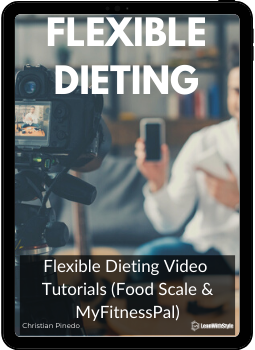 Use this block to showcase testimonials, features, categories, or more. Each column has its own individual text field. You can also leave the text blank to have it display nothing and just showcase an image.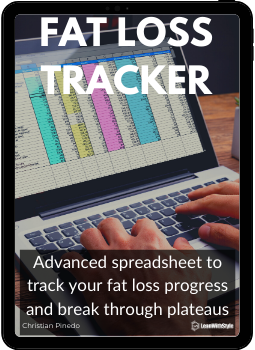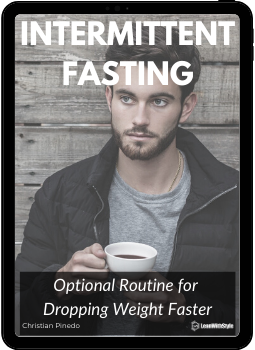 Example Title
Use this block to showcase testimonials, features, categories, or more. Each column has its own individual text field. You can also leave the text blank to have it display nothing and just showcase an image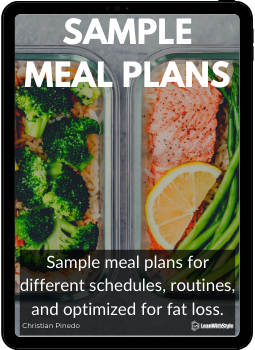 Use this block to showcase testimonials, features, categories, or more. Each column has its own individual text field. You can also leave the text blank to have it display nothing and just showcase an image.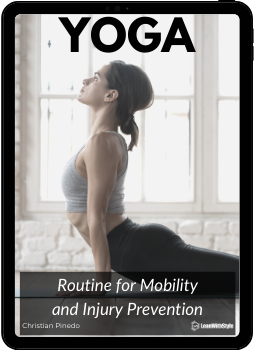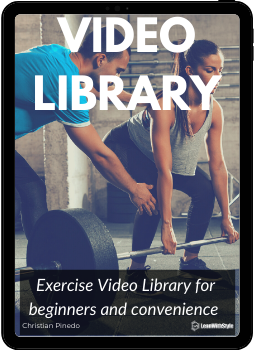 Use this block to showcase testimonials, features, categories, or more. Each column has its own individual text field. You can also leave the text blank to have it display nothing and just showcase an image.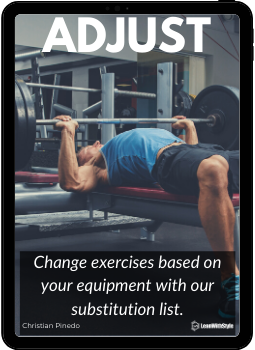 Use this block to showcase testimonials, features, categories, or more. Each column has its own individual text field. You can also leave the text blank to have it display nothing and just showcase an image.
Here's Why The LEAN
Program Is Different
Here's my first transformation ever. I went from 235 lbs. from 185 lbs.
I lost 50 lbs. after following the nutrition and training principles found inside of the lean program.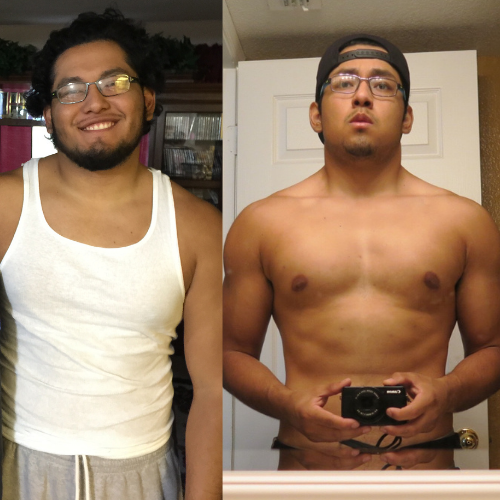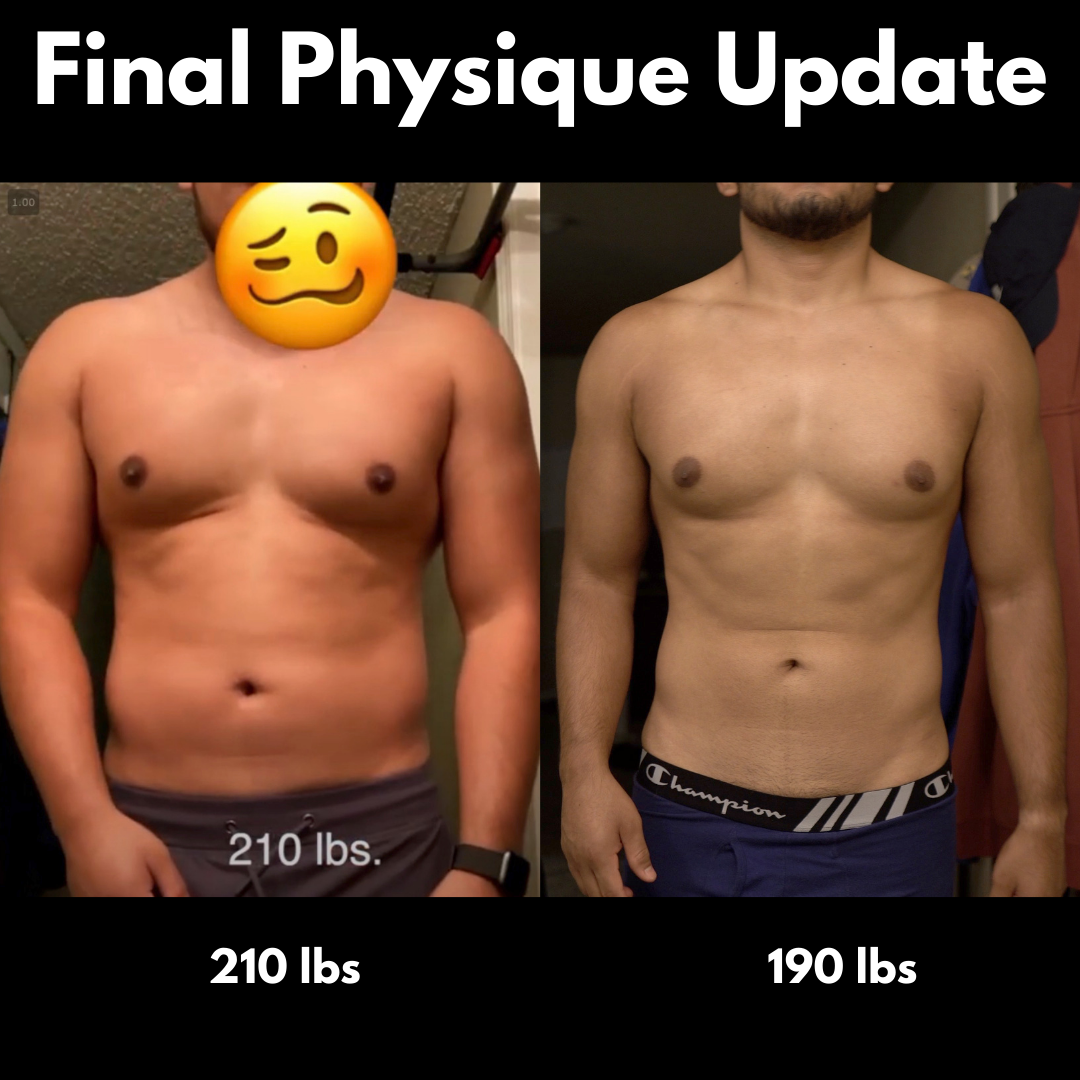 And this was my most recent cut in 2020. 4 months of hard work and I won't say it was easy like most fitness influencers.
I don't do anything extreme or crazy when it comes to dieting. It's fairly simple,
but it's effective.
Whenever I've had to cut fat, I've done it successfully.
Yes, I'm human and I have off days and off months. I'm not perfect.
However, whenever I needed to drop fat because I put too much on one winter, it's gone great.
I know how to do it.
I've done it multiple times and can teach you how to.
I guess now's a good time for an introduction.
My name is Christian Pinedo and I struggled for 2 years to lose weight.
I've tried many crash diets over the years because I just didn't know any better:
❌ Keto
❌ Low-Carb, Low-Protein
❌ Chicken and Broccoli ONLY Diet
❌ 2 Gallons of water every day and Chicken only.
All of these diets helped me lose a couple pounds here and there but I always ended up gaining the weight back!
Here's Exactly How,
Step-By-Step,
Each Month Went Of My Last Cut (And How Yours Might Too)
Here's the video version if you want to see: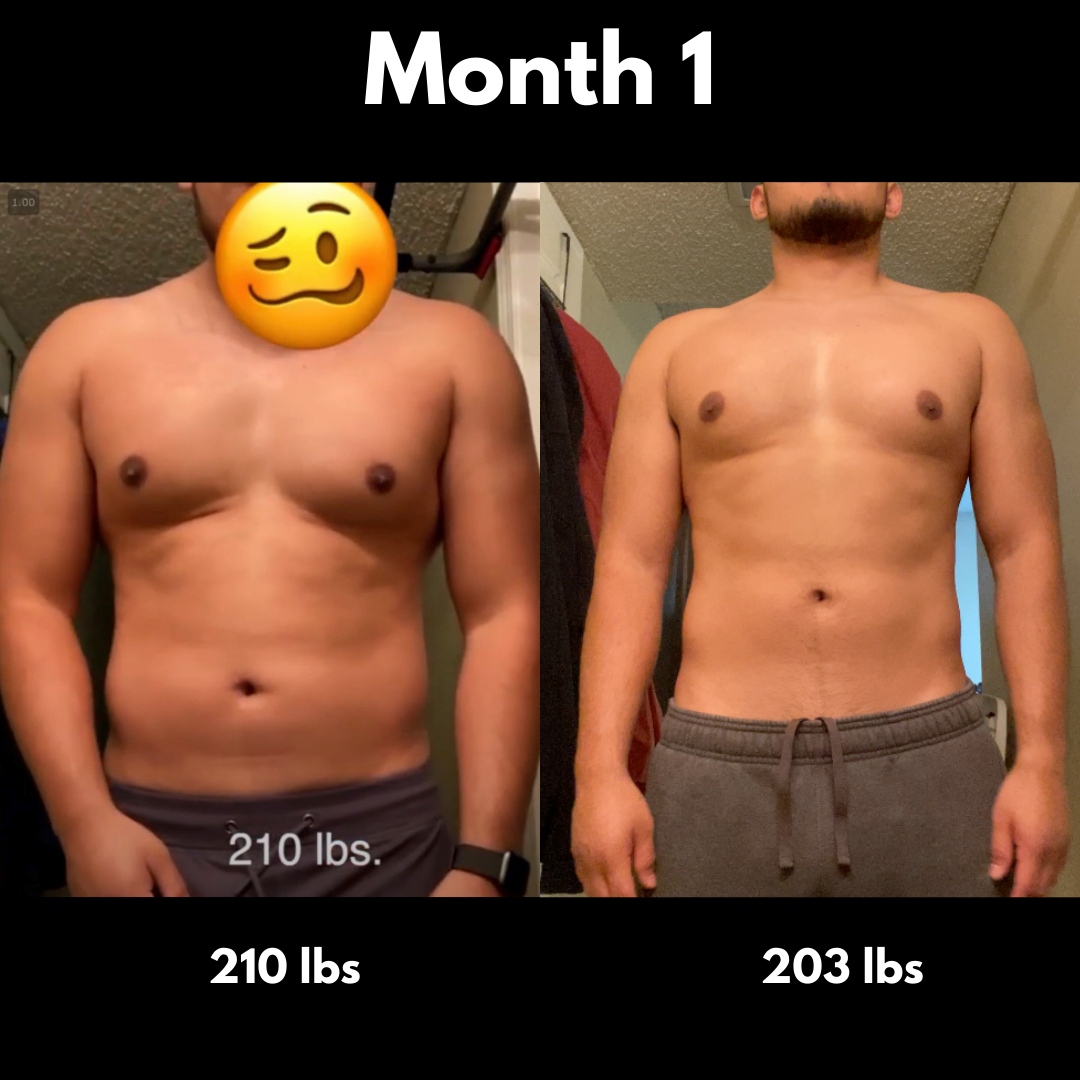 The First Month is where you will see the most results.
I started to lose weight really quickly. This is what happens when you actually track calories and ensure that you are in a calorie deficit. The first month is always the best month for most dieters.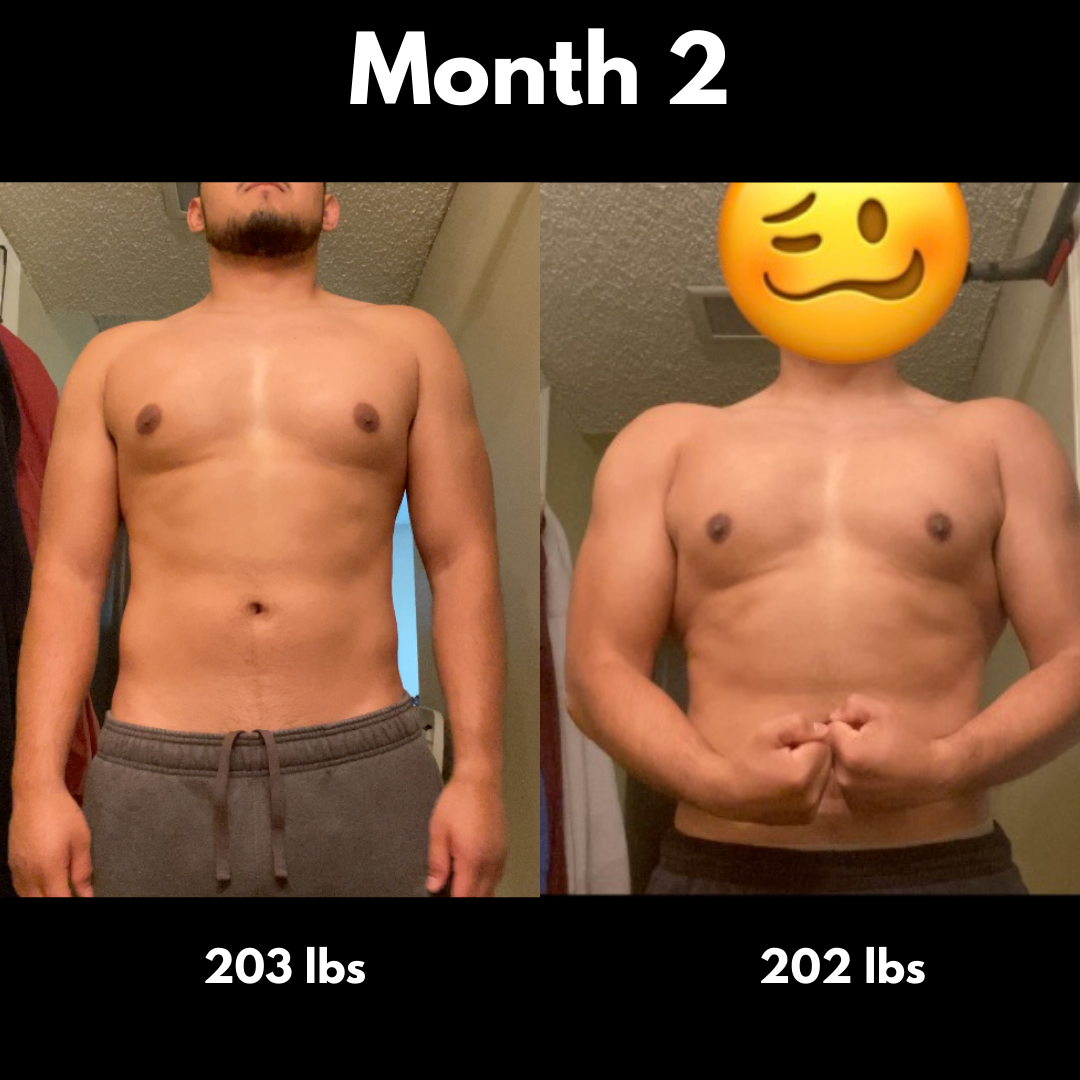 The 2nd month is when the COVID-19 shutdowns occurred.
This is no excuse, but I only lost 1 lb. this month. I started eating more because I was just dumb and thought I should give up. Thankfully, I didn't. The LEAN program will show you how to get lean, even when unexpected events occur, whether it be something like COVID or events/birthdays/etc.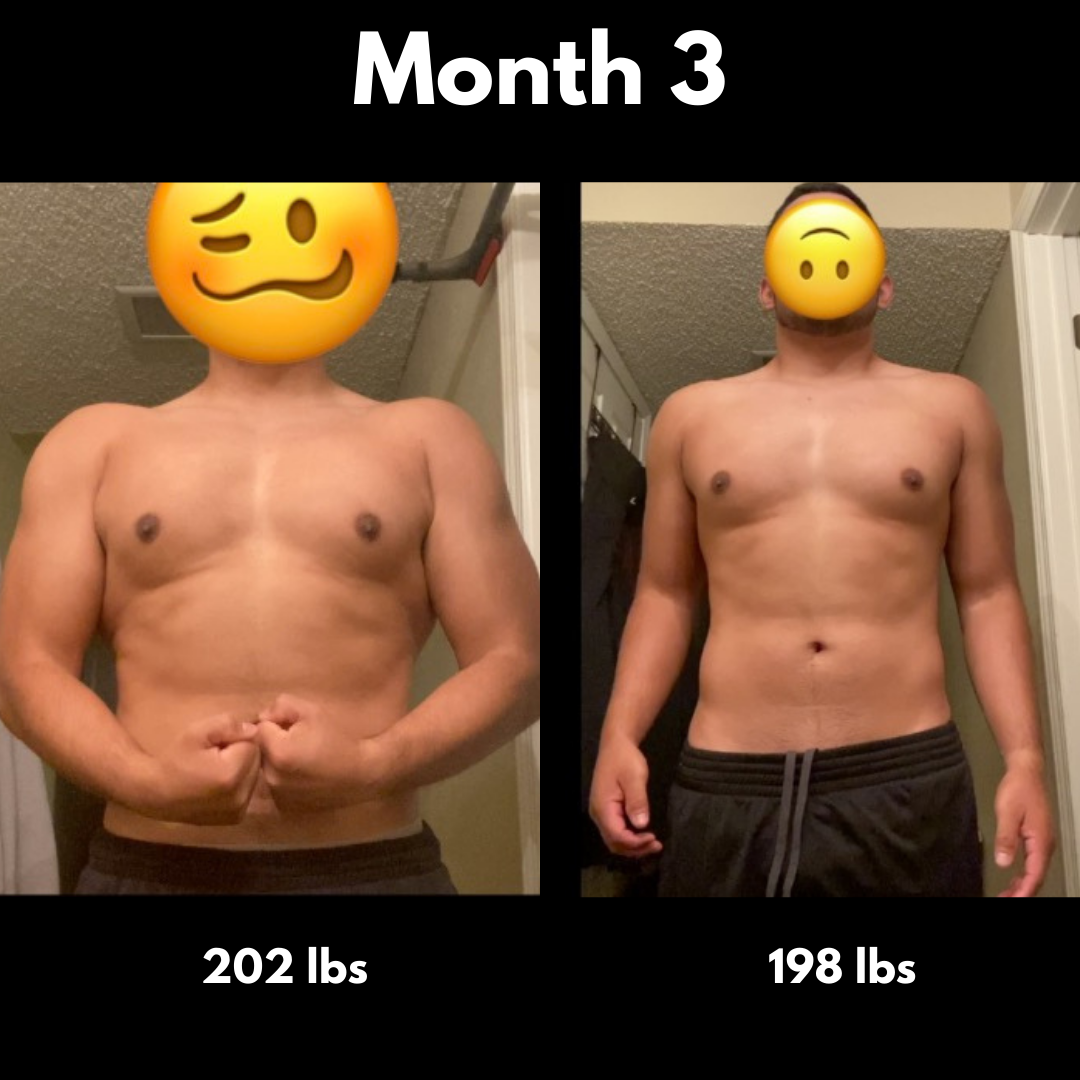 Month 3, I got back on track and lost 4 more lbs (1 lb. per week).
Here is where I got back on the fat loss "train" and got back to my good habits. I lost another 4 lbs. which comes out to 1 lb per week. This is great progress and what you should expect to see when dieting. This is sustainable and is not what a crash diet looks like. Simple and effective.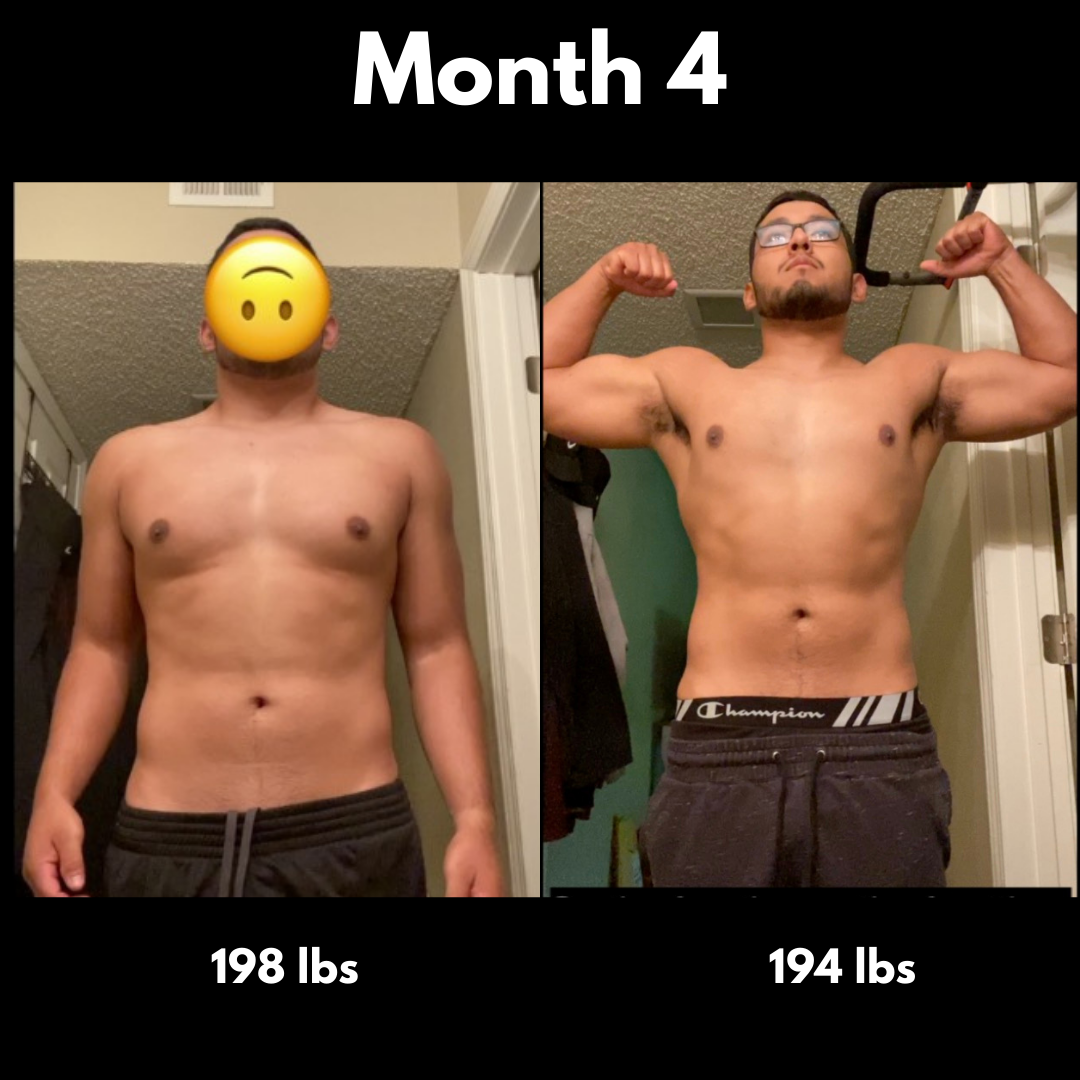 Month 4 was another great month. I lost another 4 lbs.
Progress, not perfection. That's what the LEAN program is all about and this is what you can expect. Again, there's nothing crazy going on here. Just following the plan and sticking to my calories and macros. That's what allowed my body to drop another 4 lbs.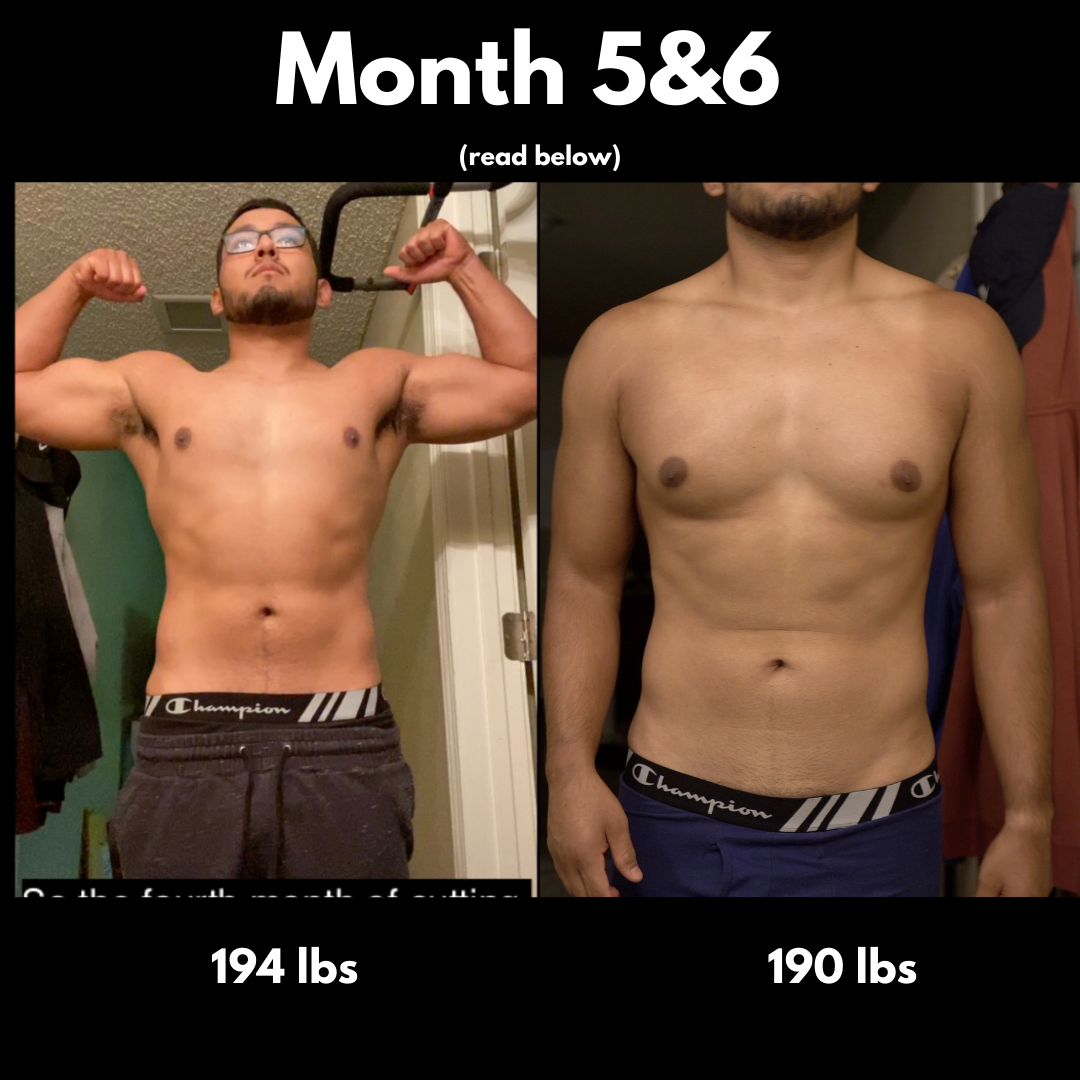 Month 5, I Got COVID...
Yes, my roommate got COVID and therefore, I had it too since I was in contact. While I couldn't really go anywhere for 2 weeks, I didn't let it stop me. I ate at maintenance calories for 2 weeks (something that is great for fat loss and that I talk about in the course), and then, once the quarantine was over, I got back on track and reached my goal of 190 lbs.
I got to 190 lbs from 210 lbs (20 lbs lost in total)!
And to Prove I'm Not Just Some Weak Guy
Behind a Computer...
I want to show you some of my best lifts...
I'm not claiming to be the strongest guy in the industry, far from it, but I'm confident I can show and guide beginners on how to get to this point.
Again, I'm NOT Showing This to Brag...
That's the last thing I would want to do. I just want show you I'm a real person just like you.
I'm not perfect.
I'm not the strongest.
But, I'm real.
And you can't get much better than that in this B.S. fitness industry.
Here's what other have said about me and my courses and books:
What Others Have Said:
"There is so much value in this course. Christian over-delivers with this course and teaches you EVERYTHING. Highly recommend it!"
- John
"The Best Course on Weight Loss! This course gets straight to the point with no fabrication or unreal diets/workouts. It's simple and easy to follow anyone..."
- Erik Kennedy
"My favorite part about this course is how it can easily be brought into your day-to-day life. With recipes from popular restaurants to breaking down macronutrients into easy to understand terms, I'm glad I bought this course..."
- Gagan Thandi
"Chris was one of the first people to enroll in ShredSmart back in 2016 (that's how we first talked) and over the years he has specialized in teaching flexible dieting. His book now ranks #1 organically for the keyword "IIFYM" on Amazon and he also has a video course online (44 lessons) that goes in-depth into tracking macros. "
- Radu Antoniu
"Extremely easy to follow and very informative. I was looking for something to get me started on my fitness journey and couldn't be happier I found this book."
- Blanca
"This book goes into great detail about macros and shows you how to use them in your daily life. There is a free online class as well that gives great examples on determining your macros, and how to meet them. You can tell the author really wants to help you understand how to meet your goals. Highly Recommend."
- Macy
"I've read the Mike Matthews book and bought IIFYM to make things more clear. Ive emailed the author and checked his youtube channel prior to purchasing his book and I gave it five stars because the book is easy to read and straight to the point. Best of all is that the author of this book responds back to his emails of my questions. Thanks Chris."
- Amazon Customer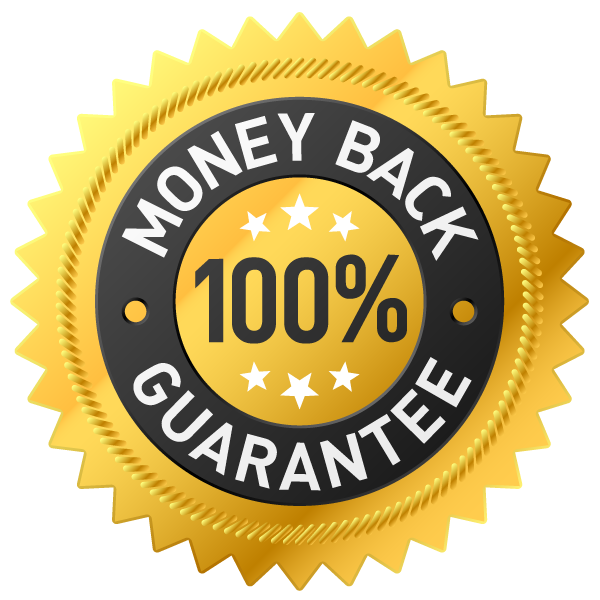 YOU'RE COVERED BY MY 30-DAY, NO QUESTIONS ASKED, MONEY BACK GUARANTEE!
Look, if you don't absolutely love our course, we'll gladly refund every single penny of your investment.
You can even keep the course if you'd like.
Seriously.
 Frequently Asked Questions
What format is the content delivered in?
Video and Text! You will have video instruction and step-by-step walkthroughs of every major topic. This is by far the best way to learn the material we provide - by us demonstrating exactly what we have done to have so much success.
Do you update the course?
Yes! We are constantly updating the course whenever we find new and helpful ways to do something. This can be different strategies, methods, workouts, etc.
How long do I have access to the course?
Now and forever! You get lifetime access to this content, including videos, worksheets, and anything added to the program!
Do you offer any refunds or guarantees?
Absolutely. If you go through the course, implement our strategies, and don't see any results, then you can email us within 30 days for a full refund. All we ask is that you provide evidence that you've put these methods into place in your life and can show that they have not worked for you. Note that this eCourse is designed for beginner users and not for advanced users. All refunds are subject to the terms of the full refund policy linked on the footer of this page.
How long will it take before I can expect to see results?
That depends on a variety of factors, including how much time you put into the strategies each day, how many much weight you currently have to lose, what your schedule looks like, how much time you can dedicate to workouts, meal planning, etc. Most importantly, it depends on how consistent you are and how closely you stick to the program. There is no magic number here.Within 12 weeks, given that you're following the principles of the book and program, you should see drastic physical changes (not a guarantee). Most people start to see results within a month (weight off the scale and waist going down little by little). By the 8-week mark, many people see drastic physical changes. Again, this is all based on if you actually stick to and follow the principles laid out in the book and course (not a guarantee).
Will I need access to a gym or equipment?
Yes. Or, at the very least, a rack, barbell, weights, and some DBs. There are exercise substitutions included in the program based on the varying equipment of most commercial gyms.I am working on a home, body-weight only workout program which will be included in the course. You will be notified once it has been released. All that being said, the cardio program has a lot of options when it comes to body-weight style workouts which require NO weights at all.
How many workouts are there?
The beginner program is one that consists of 3 workouts per week whereas the intermediate program consists of 5 workouts per week. Cardio is a different schedule altogether, which I go over in the program.
What's the Difference Between the Beginner and Intermediate Program?
Both programs are designed specifically based on your training experience or lack thereof. If you have no experience of less than 1 year of TRUE strength training (meaning, you have stuck with and progressed in a program for at least a year), then the beginner program is what you want to follow. A beginner should never train like an intermediate. It's too much volume, intensity, etc., for beginners, which is why I included both programs.
How long does the program last?
The workout program doesn't have an "end" date. You progress with it as much as possible for months, or even years. There are ways to switch it up with substitutions, which I go over in the course. That being said, you can follow the program for 12 weeks, check your progress, and then switch things up based on the rules inside the course.
I'm a college student... will this work for me?
Of course! Any guy or gal can build their dream physique with this program, so long as they are consistent, dedicated, and stick to the program.
Is my credit card secure?
Credit card security is extremely important to us. That's why we've partnered with Stripe to handle the billing and provide a secure socket layer, 128-bit encryption. Frankly, your credit card data is safer making an online purchase through our secure site than it is using it to pay for gas or buy food at a restaurant. So feel comfortable knowing your transaction is 100% completely protected from fraud.